Students Resources
Business & Marketing Consulting Services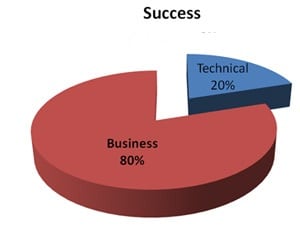 As a home inspection trainer for 20 years, it has become clear to me that two basic skills cannot be taught in the classroom. Unfortunately, these skills are the most important parts of a successful and profitable business. I'm sad to admit that most of my best intentioned and committed students fail to succeed because that haven't developed these critical elements of the home inspection business. For this reason, I have developed ongoing training to supplement your classroom education. 20% of a home inspector's success is attributed to their technical skills and this is what you have learned in the classroom. However, 80% of a business's ability to survive and prosper has to do with an exceptional plan and an outstanding marketing strategy. I have designed, for you, 3 methods of completing the groundwork necessary to build a prosperous home inspection business.

Silver – $800
This is a quick startup program for new home inspectors that have just completed their classroom education. Together, we will write a basic business and marketing plan designed to get your new career up and going now. This plan will begin with your vision and will be merged with my knowledge and experience. The finished document will be customized for you and the market in which you work. Upon completion you will have a written plan with thorough instruction how to implement it. This package includes 4 hours of consultation time and, at any time, you can upgrade to the gold level for an additional $800.

Gold – $1,600
This package includes 8 total hours of consultation time and we will complete an enhanced business and marketing plan. In addition to the plan, we will establish realistic goals, strategies, and tactics to meet those goals. We will create benchmark targets and design a timetable to meet your key success objectives. At any time, you can upgrade to the platinum level for an additional $800.


Platinum – $2,400
This is our best and most complete package which includes 12 total hours of consultation time. This level is designed to examine your existing situation, make assumptions about the future, create a mission statement, make list of major and minor objectives, build numerous strategies and tactics, and put together a measurement system to monitor your progress. Upon completion, with consistent and complete implementation by you, we expect you to be equipped to compete with the most successful home inspectors in you market.
Field Inspection Mentoring
Most of my students who have completed their classroom education feel they need more 'hands on' field inspection training. With 24 years of experience and over 17,500 buildings inspected, I will share my inspection skills and develop yours as we inspect 2-3 houses per session.
1 person – $800 per session
Small group (2-4 people) – $400 each per session
Medium group (5-8 people) – $300 each per session
Resources
Student Articles
Component Life Expectancies
Pricing
Probability of Failure
Subpanels
Water Heater Dates