Old houses can have underground sewer problems.
Recently, wise home inspectors and real estate agents have begun recommending that, in older homes, underground sewer pipes be videoed.  Most of these old pipes are clay and have a high probability of failure. Why…because of the many years of tree roots, soil settlement, road and driveway construction, and the properties of aged clay material.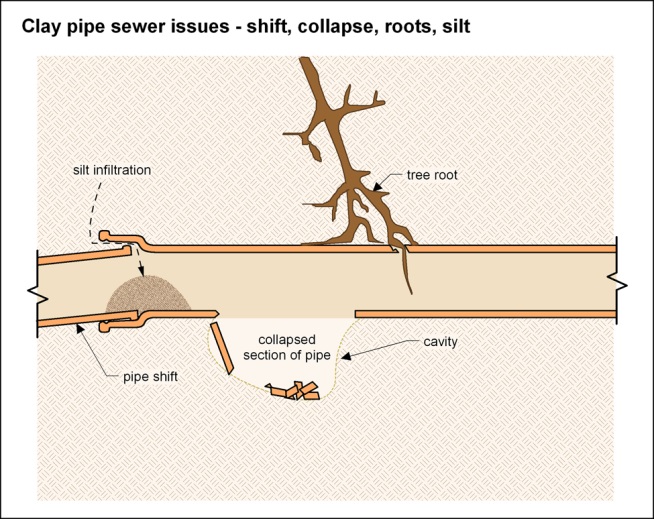 This does not mean all underground sewer pipes are the same. Depending on where you live, since about 1950 most underground pipes are made of cast iron or plastic. These pipes do not suffer the same type of damage that clay does.
As a part of a home inspection, the typical inspector will run the bathtub water for 15-20 minutes to determine if the sewer backups. But that does not mean the pipe is not broken, collapsed, or sagged. Remember that a home inspection is a visual analysis of the house and an underground sewer pipe is not visible. This means the inspector cannot be held responsible if a problem develops. This could be a huge cost risk, probably in the range of $10,000-15,000. By taking a video of the sewer line for approximately $150, home buyers can put this possibility to bed, before they buy the house.
Can you now hear the whisper of a bad sewer?

Doug Hastings
MN Home Inspector, Minneapolis & St. Paul
ASHI Certified Inspector, ACI
Kaplan University, Home Inspection Lead Instructor

'Pops' Rob Leslie
Kaplan Professionals, Retired
Have you 'liked' Cities Inspection's Facebook page? Check it out for more great property tips and updates.