In Existing Homes:
After testing for radon and if the level exceeds 4.0 picocuries, the next step is to begin mitigation. You should look for a 'certified mitigation contractor'. They will have completed the EPA required training and testing. In a nutshell mitigation for an existing home includes the following: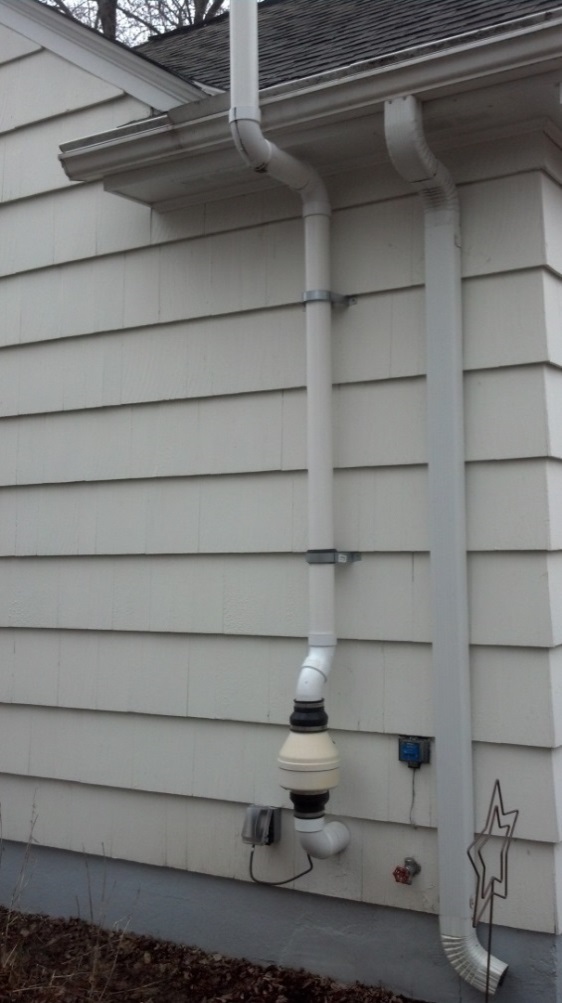 Cover all exposed earth with a 6 mil poly and seal all edges.
Caulk all cracks and openings in the floor slab.
Put a 3" pipe in the earth, thru the floor slab, or in a sump.
Install the pipe inside or outside the house.
Extend the pipe a 12" above the surface of the roof.
Pipe must terminate minimum of 10' from a window
 Pipe must terminate 10' from another home.
Re-test and verify a level of 4.0 picocuries or less.
In New MN Homes:
There is no preliminary testing. The state requires either a passive or active system that consists of the following construction requirements:
Below the floor slab a minimum of 4" of gas –permeable aggregate or sand.
Cover the sand or aggregate with a minimum 6 mil poly overlapped a minimum of 12".
All penetrations thru or joints in the slab must be caulked.
Hollow core blocks must have at finished grade a solid course of blocks.
Exterior walls of foundation must be dampproofed below grade.
Ducts below the slab must be continuous or sealed.
A plumbing tee inserted below the floor slab and poly.
A minimum 3" pipe extended thru the building and marked as radon pipe.
Pipe must terminate 12" above the roof and a minimum of 10' from a window or another house.
A fan (active) is optional.  No fan (passive) or radon testing is required.
Radon gas is real…this hazard should be taken seriously.

Doug Hastings
MN Home Inspector, Minneapolis & St. Paul
ASHI Certified Inspector, ACI
Kaplan University, Home Inspection Lead Instructor
'Like' Cities Inspection's Facebook page for more great tips on things to watch for in your home!