Most people assume a smoke detector is a smoke detector…this is not true.
In the mid 1970's less than 10% of homes had a smoke detector; now over 90% do. Nevertheless, this dramatic increase in smoke detectors has had little impact on the risk of death by fire. Why? Some studies have indicated that many smoke detectors are either inoperable or have been disabled. Nuisance alarm activations are a major reason why detectors are disabled. National Fire Protection Association, NFPA, studies have indicated ionization alarms account for over 95% of all nuisance alarms.
Another reason is the age of the smoke detector. All smoke detectors should be replaced every 10 years.
What are the statistics on ionization vs. photoelectric smoke detectors?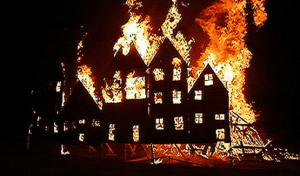 The majority of residential fire fatalities are due to smoke inhalation. Ionization detectors respond an average of 15 to 50 minutes slower than photoelectric. Some studies indicate they completely fail to work 25% of the time. However, ionization detectors respond faster in fast flame fires. Studies show 30 to 90 minutes quicker than photoelectric. Certainly, either smoke detector is better than none at all. Of course, a functioning smoke detector is most important. But if time and reliability are vital to our chances of surviving a smoldering fire, a photoelectric smoke detector is the best type to install in your home.
Less than 10% of all smoke detectors in homes are photoelectric.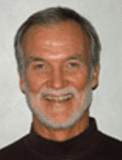 Doug Hastings
MN Home Inspector, Minneapolis & St. Paul
ASHI Certified Inspector, ACI
Kaplan University, Home Inspection Lead Instructor