Fire barriers are often compromised and the homeowner never knows it.
Home fire barriers have been a part of the building code since about 1960.  Homes built prior to that time were not required to have any fire protection and many different fire proofing methods have been added since then.  Fire safety is a big part of building codes as it should be.
Did you know that most house fires start in the garage?
Most of the time even old homes have been modernized with many current fire barriers in place.  Three of the most common breaches in the garage fire barrier are:
Pull down attic stairs
Clothes dryer and bath fan exhaust fan vents
Furnace heat ducts
The bottom of attic pull down stairs is plywood and when closed this does not provide an adequate fire barrier.  The solution is to install fire rated sheetrock on the plywood cover.
For exhaust vents and heat ducts it's as simple as extending the pipe through an outside wall and building a fire rated box around the pipe.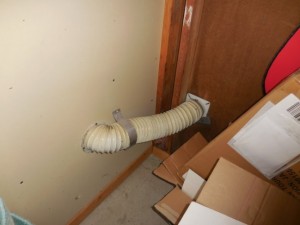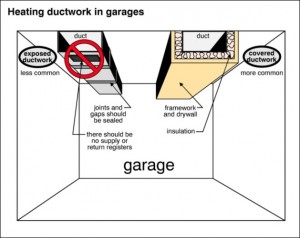 These simple garage improvements will protect the home against a fire entering the house.

Doug Hastings
MN Home Inspector, Minneapolis & St. Paul
ASHI Certified Inspector, ACI
Kaplan University, Home Inspection Lead Instructor

'Pops' Rob Leslie
Kaplan Professionals, Retired
If you are interested in more home inspection info – 'like' Cities Inspection's Facebook page.