Our dreams are our dreams.
Countless times I've seen family and friends looking for a better place to live. Whether it be a different house or a different location, the grass always seems to be greener somewhere else. As a home inspector too often I see aging parents being moved out by their kids because of the costs and difficulties in maintaining the home. Sometimes this move is to a retirement apartment. Recently, my neighbor of 25 years regrettably moved himself and his wife into a retirement home. They seem to be driving by or are out mingling in the neighborhood more now than when they actually lived next door. He tells me this 'new' place will never be their 'home' it's merely a place to sleep and stay warm.
Home is where your memories are and it's tough to leave them behind.
Most people feel attached to their homes and the town they are located in. It's comfortable to know your neighbors and where to find the shops and other services so often used. Even though we complain about the weather, wherever we go, we will still complain about it. Home is where you heart and friends are. This is where you get your emotional support and comfort.
It costs too much to stay here.
Moving typically doesn't save money. It costs a lot to sell your home and move your belongings. The new place will need new things and this adds to the cost of relocating. It doesn't have to cost a lot to modify, freshen up or age proof your home. This may also require getting assistance with the maintenance. Regardless, it's almost always less expensive to stay in the home where your heart is. Make an informed decision on the state of your home and the improvement options for the future. A good home inspector should be able to help identify and advise you on these safety and convenience improvements.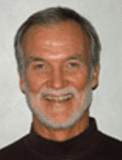 Doug Hastings
MN Home Inspector, Minneapolis & St. Paul
ASHI Certified Inspector, ACI
Kaplan University, Home Inspection Lead Instructor