Radon mitigation is part of the MN State Building Code. 
What does it mean when the MN State Building Code is modified to include radon mitigation methods as a requirement to build a house? Building codes are 'minimum' safety standards for construction. This says a lot about how dangerous radon gas is. It is no longer a scientific theory, it is a reality. Most of MN is designated as having radon amount levels greater than the EPA standard 4.0 picocuries. And did you know the EPA standard may soon be lowered to 2.0 picocuries.
Radon disclosure is part of the MN Real Estate Disclosure Statement.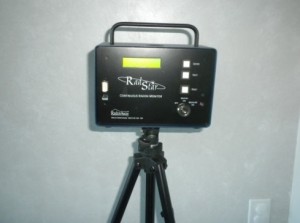 There is misinformation about how radon gas travels. Too many people think that if their neighbor has a low radon level in their home it means they must too. It doesn't work that way. Radon concentrations are a combination of soil decay, construction methods and materials used in building each home, and the occupant's use of the house. Together these factors contribute to elevated radon levels. For these reasons and more, MN now requires disclosure of any radon testing that has occurred in a home being offered for sale. Unfortunately, there are no rules regulating radon testers; that part is still buyer beware.
Radon testing is not regulated in the state of MN. 
Make sure your test is performed by a nationally 'certified' technician using the highest quality, calibrated, and tamper-proof electronic monitor.

Doug Hastings
MN Home Inspector, Minneapolis & St. Paul
ASHI Certified Inspector, ACI
Kaplan University, Home Inspection Lead Instructor