Governor Mark Dayton has approved a bill that includes the Minnesota Radon Awareness Act dated May 7, 2013.
This act which becomes effective on January 1, 2014 covers all residential home sales (including: existing homes, new construction and high-rise buildings). What does this mean to the realtor and the home inspector?
To the realtor this act means that the seller must be informed that they must make an accurate written statement about radon and radon testing in their home at time of sale. The written requirements are very specific, including a, "radon warning statement" that must include legislated language. To the home inspector; this act will mean much more business, provided he or she is certified to do in-home radon testing.
Public awareness of radon issues in Minnesota is increasing rapidly. There are two basic reasons! The Minnesota Department of Health in recent times has done a tremendous job in getting knowledge of radon to the public through the media and the other significant reason is that all new construction in residential housing in Minnesota, over the past few years, has required passive radon mitigation.
The public is asking; if radon mitigation is required in new construction, why isn't it required in existing homes?
You may have noticed in the previous paragraph that I said "passive radon mitigation"! I will describe passive and mechanical mitigation in future blogs. The fact is that the Department of Public health would far rather see that mechanical mitigation is used. Broadly, the differences are that passive mitigation relies on the fact that hot air rises to get the radon gas from under the floor slab of the house out above the roof. Mechanical mitigation uses a fan! Passive mitigation is good, mechanical ventilation, which costs surprisingly little, is much better.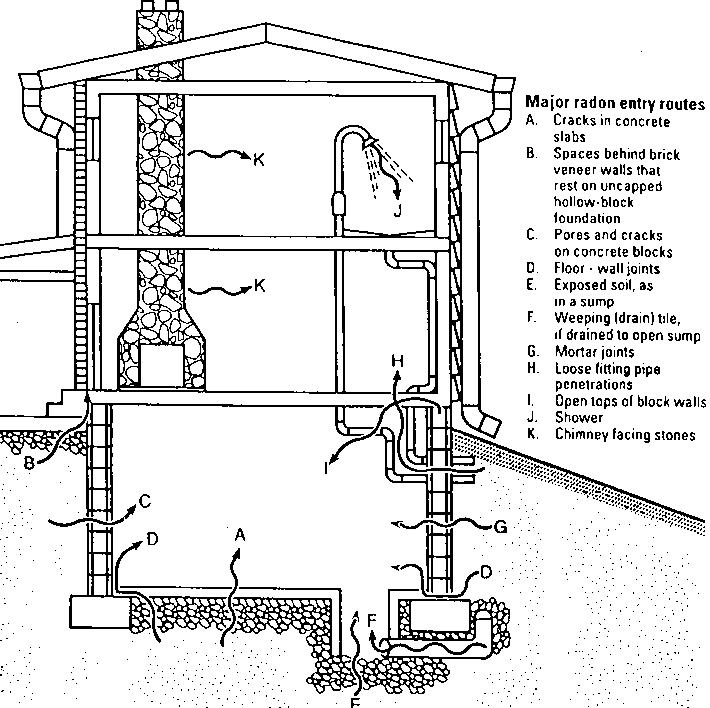 I will go into the written requirements of the act and all that is required for realtor, home inspector, and homeowner to understand the radon issue in future blogs. I will be quoting Josh Kerber from the Department of Public health on the written requirements, for the seller, in the act!
In the meantime, if you want to get ahead of the game, contact Joshua.Kerber@state.MN.US. I am sure that Joshua will be happy to provide the wording of the written disclosure and the radon warning statement. Joshua and others of the Minnesota Department of Health have fought vigorously for a very long time to have this act implemented…Congratulations!
Rob 'Pops' Leslie
MN Home Inspection
Minneapolis & St. Paul
Kaplan University