It's time to start getting your home ready for spring.
Part 2:  Leaking roofs are the second biggest problem. 
Most roof leaks are caused by roof slope or metal flashing.  As a MN home inspector for the past 27 years, I have found these conditions are seldom addressed until becoming a problem.  What I mean is until a homeowner sees interior water stains they assume nothing is wrong.  This is seldom true.  Small amounts of invisible roof moisture can be more destructive than large water events, such as storm damage.  Why, because as water is absorbed into the wood cells, decay and fungal growth begins to take hold.  The longer this condition exists the more apt it is to develop into something substantial
Roof shingles are designed to shed water.  This means if there are obstructions in the free flow of water off the roof, it will most likely develop into a leak.  This is a design issue and many times the homeowner does not have a choice about the proper slope of their roof.  But they do have a choice about the type of material to install on the roof.  There are low slope and flat roof materials that are designed to be waterproofing membranes.  And when there is a design problem with the roof, the proper and more expensive materials should be used.  A good inspector can advise you on this matter.
Roof flashings are the most overlooked key component to keeping water out of the attic.  When re-roofing, contractors are not required to replace the metal flashings on the roof.  This is a poor choice.  Additionally, many low budget roofers are not qualified to install new flashings correctly.  As an inspector this is one of the biggest problems I see day in and day out.  When you see black tar on the roof, you know you have a problem.
This spring it may be a good time for you to check your roof…before it's a problem.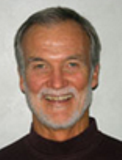 Doug Hastings
MN Home Inspector, Minneapolis & St. Paul
ASHI Certified Inspector, ACI
Kaplan University, Home Inspection Lead Instructor
'Like' our Facebook page and Cities Inspection for more information on your home.